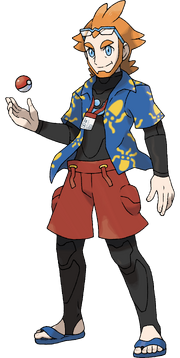 Cameron is the Gym Leader of Andante Bay's Gym, known officially as the Andante Gym. He hands out the Depth Badge to trainers who defeat him in battle. He specializes in training Water-type Pokémon.
Biography
A 40 year old scientist who loves deep-sea archeological work.
Pokémon
His signature Pokémon is Glocto, whose light assists in underwater exploration and excavation.
Reward:

3600

Held item:

Wise Glasses

Scubug

♂

Lv.28

Held item:

Eviolite

Glocto

♀

Lv.30
Rematch
Reward:

???
Trivia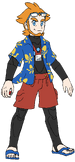 Ad blocker interference detected!
Wikia is a free-to-use site that makes money from advertising. We have a modified experience for viewers using ad blockers

Wikia is not accessible if you've made further modifications. Remove the custom ad blocker rule(s) and the page will load as expected.