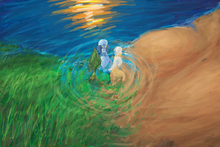 Legendary Pokémon are a group of incredibly rare, and often very powerful, Pokémon. There are 9 known legendary Pokémon in Urobos. 
Golem trio
Main article: Legendary Golems
Eronze, Erion and Erace make up the legendary golem trio.
Spirit trio
Main article: Legendary Spirits
Patama, Machima and Yacuma make up the legendary spirit trio.
Idol duo
Main article: Legendary Idols
Xochi and Xotec make up the legendary idol duo.
Quetzar
Quetzar is the legendary mascot of the game.
Ad blocker interference detected!
Wikia is a free-to-use site that makes money from advertising. We have a modified experience for viewers using ad blockers

Wikia is not accessible if you've made further modifications. Remove the custom ad blocker rule(s) and the page will load as expected.