This is where to put custom PC boxes that may be used in our game.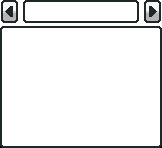 Based on fanart or entirely custom, it's up to you!
When making a custom box, try to use a limited palette (around 10 colors or less as a loose guideline) and make the header simple (text will go over it). These boxes will be the home to our icon sprites so try not to make the background too cluttered so it's easy to find your Pokemon. Save as .png please!

Gallery
Ad blocker interference detected!
Wikia is a free-to-use site that makes money from advertising. We have a modified experience for viewers using ad blockers

Wikia is not accessible if you've made further modifications. Remove the custom ad blocker rule(s) and the page will load as expected.