"This is the place where dead sprites come to rest. Whether they were made outdated by a design revision or voted out via survey, all sleep an eternal slumber."
R.I.P in peace.
On a less dramatic note, this is where we're storing old sprites. This keeps the regular sprite pages clean, and also keeps the old sprites available in case of emergency or inspiration. There's no real formatting required here; just dump into the correct section.
Due to excessive numbers of dead sprites, the Sprite Graveyard has been split into multiple pages. Make sure you're dumping into the correct page.
Front sprites
Back sprites

Icons
Overworlds
Front sprites


Back sprites



Icons

Overworlds


Front sprites
Back sprites
Icons
Overworlds
Front sprites
Back sprites

Icons
Front sprites
Back sprites

Icons

Front sprites
Back sprites

Icons
Front sprites
Back sprites

Icons
Front sprites
Back sprites

Icons
Front sprites
Back sprites
Icons

Overworlds

Front sprites

Back sprites
Icons
Overworlds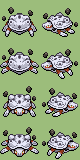 Front sprites
Back sprites
Icons
Overworlds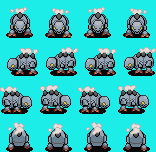 Front sprites
Back sprites

Icons

Overworlds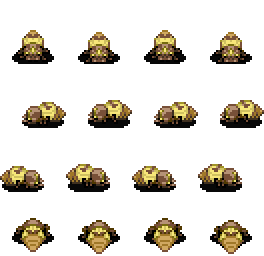 Front sprites

Back sprites

Icons
Front sprites
Back sprites
Icons
Front sprites
Back sprites

Icons
Front sprites
Back sprites
Icons
Front sprites

Back sprites
Icons


Front sprites
Back sprites
Icons
Front sprites
Back sprites
Icons
Front sprites
Back sprites
Icons
Front sprites
Back sprites
Icons

Front sprites
Back sprites
Icons


Front sprites
Back sprites
Icons
Front sprites
Back sprites
Icons


Front sprites
Back sprites
Icons
Front sprites

Back sprites





Icons


Front sprites
Back sprites
Icons


Overworlds

Front sprites
Back sprites
Icons


Front sprites
Back sprites
Icons


Front sprites
Back sprites

Icons


Front sprites

Back sprites
Icons


Front sprites
Back sprites
Icons

Front sprites
Back sprites
Icons

Front sprites
Back sprites
Icons


Front sprites

Back sprites
Icons

Front sprites
Back sprites

Icons


Front sprites
Back sprites

Icons
Overworlds

Front sprites

Back sprites
Icons
Front sprites

Back sprites

Icons

Front sprites
Back sprites

Icons


Front sprites
Back sprites
Icons


Overworlds

Front sprites
Back sprites
Icons
Overworlds
Front sprites
Back sprites
Icons


Front sprites
Back sprites
Icons
Front sprites
Back sprites
Icons



Front sprites

Back sprites
Icons


Front sprites
Back sprites

Icons

Overworlds
Front sprites
Back sprites

Icons

Overworlds

Front sprites
Back sprites
Icons

Front sprites
Back sprites

Icons
Overworlds